Erdinger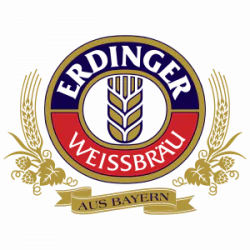 Welcome to ERDINGER Weißbräu
For over 130 years, the outstanding quality of Erdinger wheat beers has been rooted in their passion for Bavarian brewing skills.
Home
Our roots are in Bavaria. We have been brewing exclusively in Erding since 1886 – every single bottle. And we have never brewed anything other than the Bavarian specialty "weissbier".
Quality & Flavor
The most important thing for us. As a traditional brewery, we make no compromises when it comes to the German Purity Law, our top-class ingredients and our passion for Bavaria's cultural heritage in the form of "weissbier".
Erdinger Beer Dark - 500ML
139 THB
ERDINGER Dunkel
A wheat beer from the good old days.
Dark wheat beer. The selected darkly roasted malt creates a smooth full-bottled taste.
5.3% ABV
Available in Pattaya in:
500ml bottles
20L draft kegs
หยิบใส่ตะกร้า
Erdinger Beer White - 500ml
139 THB
ERDINGER Weissbier with fine yeast
The ultimate premium wheat beer.
Traditionally matured in the bottle – like champagne.
ERDINGER Weissbier with fine yeast is brewed according to a traditional recipe and in strict accordance with the Bavarian Purity Law.
5.3% ABV
Available in Pattaya in:
500ml bottles
330ml bottles
20L draft kegs
หยิบใส่ตะกร้า
ปรับการค้นหา